Just when I think my embryonic photography career is dead and buried, in comes the latest issue of COMBAT magazine (Nov 06 issue):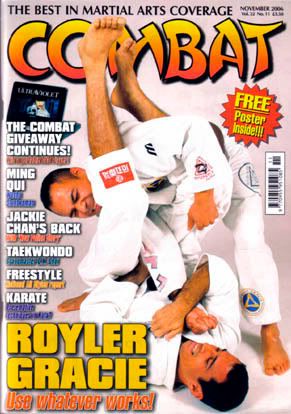 Thanks to David T. who suggests that I am the new
David Bailey
of the martial arts world. Those of you who are under 30, David Bailey was very famous in the 60's and 70's for photographing and bedding hot skinny models. Sadly, my allusion to said photographer only extends to the shared ability to press the shutter button on a camera.